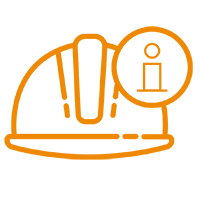 Construction Advice
Buildability Advice
Due Diligence Advice
Access to Trade Contractors
Cost Planning Critique
Alternative to 'Early Contractor Involvement'
For our developer clients, valuable input and leadership are provided in the due diligence, concept, feasibility and planning phases. This includes advice on planning and staging the works (often within an operational environment), design alternatives, buildability, value engineering, form of contract and construction delivery logistics.
Codicote offers the advantage of having an in-house construction company at the side of the developer from concept to completion. With Codicote a part of the development team from the very beginning, the developer benefits from the builder's experience while maintaining the ability to competitively tender or negotiate with the builders to deliver the best outcome.
Involving Codicote early on in the project, often in place of an 'Early Contractor Involvement' builder allows for comprehensive documentation and competitive pricing from builders. This provides an ideal environment for contract negotiation during the contractor selection phase that delivers the best overall outcome from a cost, risk, quality and time perspective. Tender documents produced by Codicote provide a conforming tender with a build solution, allowing for a comparison of 'apples with apples'.